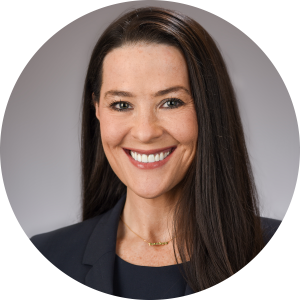 Fellowship Overview
The Andrology/ Male Sexual and Reproductive Medicine fellowship focuses solely on male infertility, male sexual dysfunction to include erectile dysfunction, orgasmic or ejaculatory dysfunction, penile rehabilitation, Peyronie's disease, penile abnormalities, scrotal/groin pain, hypogonadism, as well as patients seeking fertility preservation. We also have an active gender affirming surgery practice which is available to interested fellows. The clinical team includes one on one mentorship with Dr. Helen Bernie, as well as time spent with additional faculty depending on the specific areas of interest to the fellow. We have 3 subspecialty urologists, one of which is also the andrology lab director that all participate in education. We collaborate closely with the REIs and IVF centers which allow for a partnership of clinical opportunities and research; urologic oncologists, pediatric urologists, endocrinologists, hematologists/oncologists, as well as the fertility nurse navigators for our fertility preservation program. The clinical fellow has 80% clinical and 20% research / academic time. The fellow is exposed to ~ 4 surgical cases/day for 2 days/week. The fellow also attends 1-2 clinic days/week with an average of ~ 30- 35 patients/day. 1-2x/month the fellow will perform penile duplex doppler ultrasounds. The fellow will have their own clinic as well and spend a half day/month in the Cancer Center in a multidisciplinary cancer survivorship clinic. The fellow will develop clinical expertise in the evaluation, work-up and medical and surgical management of male infertility, sexual dysfunctions and andrological problems. Fellows are expected to gain experience in the andrology laboratory, learn to perform and interpret semen analyses, and perform fertility preservation procedures to include testicular biopsies, Onco-TESE, and Electroejaculation. Fellows will learn about procedures involved in semen and testicular tissue cryopreservation.
Program Weighting: Male Infertility/Sexual function/Andrology: 40%, 40%, 20% Education Program: Type of Experience Weekly Structured Surgery 2 days / week Andrology Clinics 2 days / week Academics / research 1 day / week

The fellowship will involve 1 year of clinical training with 80% devoted to clinical responsibilities and 20% assigned for academic time. There is an opportunity to extend to a second research year if desired by the fellow. The fellowship will encompass all medical and surgical approaches to Men's Health and includes hands-on training in office techniques such as Xiaflex / Testopel administration, Intramuscular testosterone teaching, and intracavernosal injections with penile duplex doppler ultrasound. For interested fellows there is opportunity and additional exposure to train and care for transgender patients and gender affirming surgeries. We also actively work with the Cancer center including hosting a multidisciplinary clinic for cancer survivorship. This fellowship will enable the fellow to acquire the skills necessary to become an expert in the evaluation, diagnosis, and medical and surgical management of sexual and reproductive disorders and will be able to assume a leadership position in academic or private practice upon completion.
Research Focus
We have a very active research program in our department with a grants manager, research coordinators and research assistants. We have multiple opportunities for research and an NIH funded grant on Penile rehabilitation in Prostate Cancer patients undergoing prostatectomy. Our clinical research focuses on erectile dysfunction, testosterone deficiency in prostate cancer, testosterone therapy and fertility, surgical outcomes data, cardiovascular risks associated with erectile dysfunction, and fertility preservation in cancer patients. Fellows are expected to complete, present and publish a research project during their fellowship.
Office Procedures Performed
Duplex Doppler Ultrasound
Intracavernosal Injections
Intralesional Injections Testosterone Pellet Insertion
Cord Blocks
PRP Treatment/Stem Cell/Shockwave
Semen Analysis
Biothesiometry
Surgical Procedures Performed
Penile Plication
Crural Ligation
Penile Fracture Repair
Priapism Shunting
Varicocele Ligation
Glans Fixation for SST Deformity
Vasectomy Reversal/Vasoepididymostomy/Vasovasostomy
Vasectomy
Oligo/Azoospermia
TESE
Testicular Implants
Male Sling
Percutaneous Sperm Extraction/Electroejaculation/Penile Vibratory Stimulation
Penile Implant/Prosthesis
Dorsal Slit
Plaque excision/incision and grafting
Fellowship Position Open for 2025-2026
Primary Institute
Indiana University, Urology Dept, Indianapolis IN

Fellowship Director
Helen L. Bernie, DO, MPH
This email address is being protected from spambots. You need JavaScript enabled to view it.
Fellowship Administrator
Dana White
Residency and Fellowship Coordinator
This email address is being protected from spambots. You need JavaScript enabled to view it.
Candidate Citizenship Requirement
US and Canadian
All Nationalities

Fellowship Duration
12 months
Type of Fellowship
Sexual and Reproductive Medicine
Research Available
Mandatory
Clinical Research
Conference Schedule
Fellows are expected to participate in education and didactic opportunities. This includes attendance and presentations at regular academic grand rounds that occur weekly on Wednesdays, national conferences (SMSNA, AUA, and ASRM) and teaching residents and medical students in the clinic and operating room. We also have a quarterly Andrology conference that is held on Thursday evenings from 6-8pm. The SMSNA also provides monthly didactic webinars for all SMSNA approved fellowships that the fellow will attend in addition to a yearly SMSNA boot camp that consists of didactic lectures and a cadaver lab, held in Minneapolis MN during a weekend. In addition, the fellow will complete a week long course in microsurgery at the Weill-Cornell Andrology Lab in August or September of the year of fellowship with Dr Philip Li. The IU Urology Department holds an annual microsurgery lab and a prosthetics cadaver lab which is run by Dr Helen Bernie which the fellow will also be required to attend and participate in.
Interview Schedule
Virtual Interviews will be held at set times between November and May. Applicants are welcome to do a site visit and interviews may also be done at The AUA.
Fellowship Website
https://medicine.iu.edu/urology/expertise/mens-sexual-health
Housing Options
Fellows are responsible for their housing. IU offers resources to assist with rentals and or home buying.
Prior Fellows
2023-2024 Thairo Pereira, MD
2024-2025 Jacob Rust, MD