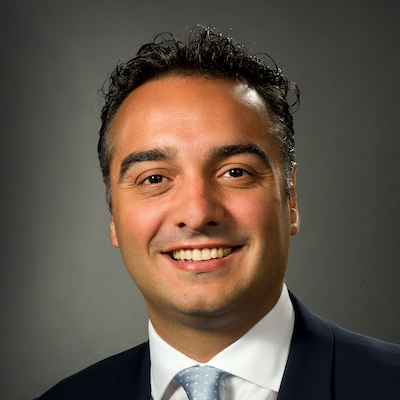 Fellowship Overview
The Male Sexual Health and Reproductive Medicine fellowship is a one year fellowship designed to provide fellows with comprehensive postgraduate training in the disciplines of male sexual medicine, genitourinary prosthetics, male reproductive medicine and management of male hypogonadism. The fellowship has a particularly strong focus on penile prosthetics, with a broad surgical experience in both the penoscrotal and infrapubic surgical approaches to the procedure. Fellows will additionally gain proficiency in reproductive microsurgery, with a robust experience in microsurgical varicocelectomy, vasectomy reversal and microdissection testicular sperm extraction. The fellow will be trained in penile duplex ultrasound, intracavernosal injections, intralesional collagenase (Xiaflex) injections for Peyronies disease and office based sperm retrieval techniques. By program completion, fellows will have the expertise needed to provide comprehensive subspecialty care for male sexual dysfunction and male fertility.
This is a specialized clinical program focusing in the management of male sexual health and reproductive medicine. Male sexual health is a focus of all three of our faculty members, with Dr. Eid serving as one of the highest volume penile prosthetic surgeons in the nation. Dr. Berookhim and Dr. Harris Nagler focus in male fertility and microsurgery as well. Dr. Nagler is the former President of Beth Israel Medical Center in NY, and former chairman of the department of urology there. He is also a past president of the Society for the Study of Male Reproduction (SSMR) and the Society of Male Reproduction and Urology (SMRU) He is currently President of the Urology Care Foundation.
Research Focus
Clinical research in penile prosthesis surgical outcomes, erectile dysfunction, Peyronie's Disease, hypogonadism, and male reproductive medicine.
Office Procedures Performed
Duplex Doppler Ultrasound
Intracavernosal Injections
Intralesional Injections
Testosterone Pellet Insertion
Penile Deformity Assessment
Surgical Procedures Performed
Penile Plication
Crural Ligation
Penile Fracture Repair
Priapism Shunting
Varicocele Ligation
Vasectomy
Vasectomy Reversal/Vasoepididymostomy/Vasovasostomy
TESE
Artificial Urinary Sphincter
Male Sling
Percutaneous Sperm Extraction/Electroejaculation/Penile Vibratory Stimulation
Penile Implant/Prosthesis
Fellowship position open for 2022-2023
Primary Institution
Lenox Hill Hospital
New York, NY
Fellowship Directors
Bob Berookhim, MD, MBA
J. Francois Eid, MD
Fellowship Administrator
Marieange Daniel
This email address is being protected from spambots. You need JavaScript enabled to view it.
Candidate Citizenship Requirement
US only
Fellowship Duration
12 months
Type of Fellowship
Sexual and Reproductive Medicine
Research Available
Mandatory
Clinical research
Conference Schedule
There are regularly scheduled weekly urologic academic conferences with monthly didactic lectures focusing on andrology. In addition, there is a quarterly reproductive medicine conference series.
Interview Schedule
Interviews will be scheduled in the spring of the year prior to matriculation.
Fellowship Application
Please send your CV, cover letter, and 3 letters of recommendation to:
Bob Berookhim, MD, MBA
This email address is being protected from spambots. You need JavaScript enabled to view it.
Marieange Daniel
This email address is being protected from spambots. You need JavaScript enabled to view it.