Rush University Medical Center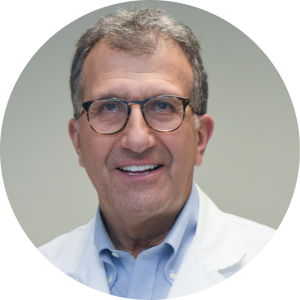 Fellowship Overview

Job Responsibilities:
Clinic time: Three days per week with Dr. Levine

The fellow will learn all aspects of male erectile dysfunction with respect to diagnostic work-up and all aspects of treatment from oral medications to penile prosthesis implantation.
The fellow will also learn all aspects of genital reconstruction pertaining to Peyronie's disease with and without erectile dysfunction, congenial penile deformities, buried penis, congenital and acquired structural problems of the urethra, and chronic genital pain as well as assessment and surgical treatment to enhance penile girth with the Penuma device. There will be ample opportunity to learn the comprehensive valuation and treatment options for these disorders.
The fellow will learn all aspects of hypogonadism with respect to evaluation and treatment options.
The fellow will learn all aspects of male infertility with respect to diagnostic work-up, medical therapy and surgical treatment including varicocelectomy, vasectomy, vasovasostomy, and sperm retrieval techniques.
In the clinic the fellow will learn to perform penile duplex ultrasound procedures, aspiration and sclerotherapy of scrotal hydroceles, intracavernosal injection therapy for ED as well as Intralesional injection of Verapamil and Xiaflex for Peyronie disease.
Operating experience will be two full days per week during which time the fellow will become proficient in the implantation of penile prostheses, artificial urinary sphincters, phallic reconstruction for congenital or acquired penile deformities, including chordee and Peyronie's disease, urethral reconstruction, genital reconstructive techniques to address the buried penis, including skin grafting and local flap advancement techniques, sperm retrieval, microscopic techniques for varicocelectomy and microdenervation of the spermatic cord, vasectomy reversal, insertion of the Penuma prosthesis for penile girth enhancement, as well as laparoscopic varicocelectomy techniques.
The fellow will be expected to participate in Department of Urology morning conferences and make appropriate presentations during the course of the one-year program.
Research time: one half-day per week, during which time the fellow will expected to become proficient in developing protocols within the IRB process. The fellow will be expected to write papers and submit abstracts to the AUA and/or SMSNA.
The fellow will be expected to become a member of the SMSNA.
The fellow will meet weekly with the program director to review progress and mentoring of research projects.
There will be no call.
Required Job Qualifications:
Must have completed a Residency Program in Urology.
Research Focus
Peyronie disease, erectile dysfunction, chronic scrotal content pain, penile size enhancement

Office Procedures Performed
Duplex Doppler Ultrasound
Intracavernosal Injections
Intralesional Injections
Testosterone Pellet Insertion
Cord Blocks
Biothesiometry
Scrotal Ultrasound

Surgical Procedures Performed
Priapism Shunting
Varicocele Ligation
Glans Fixation for SST Deformity
Vasectomy Reversal/Vasoepididymostomy/Vasovasostomy
Vasectomy
Oligo/Azoospermia
TESE
Testicular Implants
Artificial Urinary Sphincter
Percutaneous Sperm Extraction/Electroejaculation/Penile Vibratory Stimulation
Penile Implant/Prosthesis
Urethral Meatal Prolapse Resection
All complex penile reconstruction for deformities of the penis including grafting and tunic expansion, repair of buried penis, microdenervation of the spermatic cord, repair of urethral stricture with Optilume, excision and primary anastomosis and buccal mucosa grafting

Fellowship Position FILLED for 2024-2025
Applications for 2025-2026 are OPEN
Primary Institution
Rush University Medical Center
Chicago, IL
Fellowship Director
Laurence A. Levine, MD
This email address is being protected from spambots. You need JavaScript enabled to view it.
Candidate Citizenship Requirement
All Nationalities

Fellowship Duration
12 months
Type of Fellowship
Sexual and Reproductive Medicine

Research Available
Clinical Research

Conference Schedule
Typically attends all SMSNA and AUA national meetings with fellow.
Interview Schedule
Interviews are franted after review of submitted application including CV, personal statement as to why interested in Fellowship training and 3 letters of recommendation. Interviews can be in person or by Zoom. Typicaaly start in the fall/winter 1.5 years before the fellowship start date.

Housing Options
Fellows tend to find housing in the vicinity of Rush Hospital which is just west of downtown Chicago. The GME office can assist as can the current urology residents and fellow
Fellowship Website
https://www.rushu.rush.edu/education-and-training/graduate-medical-education/fellowship-programs/andrology-fellowship
Fellowship Application (PDF)

Prior Fellows and Contact Information
George Abdelsayad- KAISER Permanente California- This email address is being protected from spambots. You need JavaScript enabled to view it.
Matthew Ziegelmann- Mayo Clinic, This email address is being protected from spambots. You need JavaScript enabled to view it.
Petar Bajic- Cleveland Clinic, This email address is being protected from spambots. You need JavaScript enabled to view it.
Channa Amarasekera- Northwestern University- This email address is being protected from spambots. You need JavaScript enabled to view it.
Vinson Wang- Cincinnati- 845-235-7823
Jose Olarte- Quesada-U of This email address is being protected from spambots. You need JavaScript enabled to view it.
Sayed Desouky- current fellow- This email address is being protected from spambots. You need JavaScript enabled to view it.