St. Joseph's Health Centre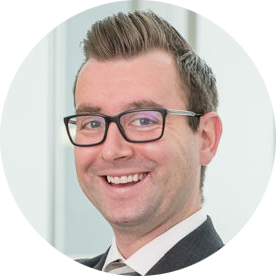 Fellowship Overview
The successful candidate will gain a wide exposure to these areas, including training in the operating room (AUS, penile prosthesis, urethroplasty, peyronies repair, female autologous fascial slings, fistula repairs, mesh removal, vasectomy reversal etc), and the clinic (included specialized clinics for male urethral strictures, urodynamics, bulking agents, intravesical botulinum toxin, and penile duplex assessment).
Research Focus
Fellows will have access to both a basic science research lab that focuses on animal models for erectile dysfunction and Peyronie's disease. There are many opportunities for collaborative basic science work as well. Big data set (ICES) cohort data is also a main research focus for both andrology and reconstructive urology. Finally, we offer multiple active clinical trials in various innovative fields of men's health and reconstruction, which the fellows will be actively involved in. Specific areas of interest include novel therapeutics for ED and PD, management of neurogenic bladders, prostate cancer survivorship, mindfulness-based treatment for men's health, and advanced treatments for orchalgia.
Office Procedures Performed
Intravesical Botox Injection
Duplex Doppler Ultrasound
Penile Deformity Assessment
Intracavernosal Injections
Intralesional Injections
Testosterone Pellet Insertion
Spermatic Cord Nerve Blocks
Surgical Procedures Performed
Penile Implant/Prosthesis
Testicular Implant/Prosthesis
Artificial Urinary Sphincter
Male Sling/Urinary Incontinence
Penile Plication
Plaque Incision
Priapism Shunting
Penile Fracture Repair
Urethroplasty
BPH Surgery
Varicocele Ligation
Vasovasostomy
Vasectomy
Testis Sperm Extraction
Percutaneous Sperm Extraction
Dorsal Slit
Marsupialization of Bartholin Cyst
Vesicovaginal Fistula Repair
Mid-Uretheral Sling
Fellowship Position Open for

Primary Institution
St. Joseph's Health Centre
London, Ontario, Canada
Fellowship Director
Jeffrey Campbell, MD, FRCSC, MPH
Fellowship Administrator
Kimberly Nitz
This email address is being protected from spambots. You need JavaScript enabled to view it.
Candidate Citizenship Requirement
Canadian only
Fellowship Duration
12 months
Type of Fellowship
Sexual and Reproductive Medicine
Research Available
Mandatory
Both clinical and laboratory research

Conference Schedule

Interview Schedule
Interviews will be scheduled individually.
Fellowship Website
https://www.schulich.uwo.ca/urology/education/fellowships/prosthethics_reconstructive_urology_fellowship.html
Fellowship Application
Please contact fellowship administrator.

Housing Options

Prior Fellows