Exposure to Phthalates Might Lower Testosterone Levels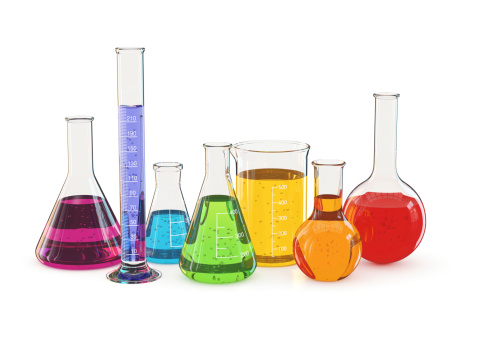 Exposure to a group of chemicals called phthalates could lower testosterone levels in men, women, and children, according to researchers from the University of Michigan School of Public Health.
Phthalates are used to soften plastics and can be found in items like shower curtain liners and plastic wrap. Personal care products, such as shampoo and nail polish may also contain phthalates.
Previous research in animals has shown that phthalates can reduce testosterone levels. For this study, the researchers wanted to know if the chemicals had similar effects on people.
Over two thousand people participated in the study. To measure phthalate exposure, the researchers checked urine samples for waste substances that are left behind after the body processes phthalates. Testosterone levels were measured with blood tests.
The scientists discovered that higher exposure to phthalates was linked to lower testosterone levels, especially in boys aged 6-12 and men and women aged 40-60.
"This may have important public health implications, since low testosterone levels in young boys can negatively impact reproductive development, and in middle age can impair sexual function, libido, energy, cognitive function and bone health in men and women," said co-author John D. Meeker in an Endocrine Society press release.
The results do not mean that high exposure to phthalates causes testosterone levels to fall. More research is needed to better understand the association.
The study was published in August in The Journal of Clinical Endocrinology & Metabolism.
Resources
Endocrine Society
"Reduced Testosterone Tied to Endocrine-disrupting Chemical Exposure"
(Press release. August 14, 2014)
http://www.endocrine.org/news-room/current-press-releases/reduced-testosterone-tied-to-endocrine-disrupting-chemical-exposure
HealthDay
Preidt, Robert
"Common Chemicals May Lower Testosterone Levels, Study Finds"
(August 14, 2014)
http://consumer.healthday.com/environmental-health-information-12/chemical-health-news-730/common-chemicals-may-lower-testosterone-levels-study-finds-690752.html
The Journal of Clinical Endocrinology & Metabolism
Meeker, John D. and Kelly K. Ferguson
"Urinary Phthalate Metabolites Are Associated With Decreased Serum Testosterone in Men, Women, and Children From NHANES 2011–2012"
(Abstract. Published online: August 14, 2014)
http://press.endocrine.org/doi/abs/10.1210/jc.2014-2555
Medscape
Melville, Nancy A.
"Phthalates Linked to Testosterone Reductions in Both Genders"
(August 19, 2014)
http://www.medscape.com/viewarticle/830137
Tox Town (U.S. National Library of Medicine)
"Phthalates"
Other Popular Did You Know? Articles