SMSNA Member Discussion Forum
Request information, ask questions, and network with your colleagues.
..
01
SMSNA 24th Annual Fall Scientific Meeting
02
Resources for Advanced Practice Providers
03
SMSNA Member Discussion Forum
04
Become an SMSNA Member!
Erectile dysfunction (ED), or the inability to get and maintain an erection long enough for satisfactory sexual activity, is a common condition that affects men around the world. This condition can co...
Read More
Sexual dysfunction is a common problem affecting men and women around the world, causing distress and impacting relationships. Generally, a sexual problem is complex in nature and can have biological,...
Read More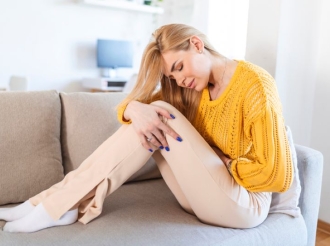 Genito-pelvic pain is a health issue that affects women around the world, and it can have a negative impact on their sexual functioning. Experts in the field of female sexual dysfunction may character...
Read More
Show All News
Monthly Question
Should government health insurance (Medicare/Medicaid) pay for gender-affirming care and surgery?
Efficacy of RestoreX Penile Traction Therapy in Improving Penile Length and Erectile Function Post Prostatectomy
Microbiome of the Primary Penile Implant: A Comparison Pilot Study with Worrisome Results at the Pump Space
Initial Experience with the Boston Scientific Tactra Semi-Rigid Penile Prosthesis: A Multi-Institutional Case Series
Do Prior Anti-incontinence Procedures Influence the Success of Artificial Urinary Sphincter Placement?
Treating Persistent Post-prostatectomy Erectile Dysfunction and Climacturia: Concurrent Placement of an Inflatable Penile Prosthesis and Mini-jupette Male Sling
Short-acting Exogenous Testosterone Appears to have a Lesser Effect on Gonadotropins Compared to Long-acting Testosterone: A Pilot Study Using Mouse Models
Placement of Penile Prosthesis w/ Plaque Incision & Grafting for Correction of Penile Deformity in Men with Peyronie's Disease and Drug Refractory ED: AKA IPP W/ PIG
Impact of Antimicrobial Dipping Solutions on Post-Operative Infection Rates in Diabetic Patients Undergoing Primary Insertion of a Coloplast Titan Inflatable Penile Prosthesis
Placement of a Malleable Penile Prosthesis in the Penoscrotal and Subcoronal Approaches
Insertion of Inflatable Penile Prosthesis with Counter Incision for Reservoir Placement
Optimization of handheld Wand to Activate a Shape Memory Penile Prosthesis
An Evidence-Based Analysis of Ingredients in Popular Supplements for Low Testosterone
A Trial of Low-Intensity Shockwave Therapy for Penile Rehabilitation After Radical Prostatectomy
A Comprehensive Assessment of Current Penile Prosthesis Reimbursement Guidelines for Insurance Plans Nationwide
Penile Prosthesis Insertion in the Era of Antibiotic Stewardship: Are Postoperative Antibiotics Necessary?
Thank You to Our Sponsors