About Half of Breast Cancer Survivors Seek Help for Sexual Issues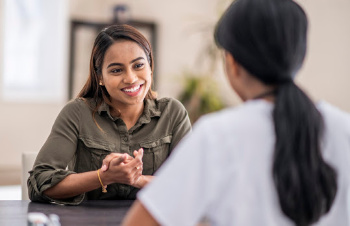 Why do some breast cancer survivors seek help for sexual problems while others don't?
Researchers looked into this question in a recent Journal of Sexual Medicine study.
Sexual issues are quite common after breast cancer treatment. For example, mastectomy and other surgeries can lead to body image concerns and lost physical sensations. Chemotherapy and hormonal therapies can trigger significant drops in estrogen and vaginal dryness. Some women lose interest in sex because of fatigue, anxiety, and depression.
While some women ask their healthcare providers for help with these issues, many don't. To find out more about survivors' experiences, researchers surveyed 144 women with an average age of 56 years. About two-thirds of the women had partners. About three-quarters had gone through menopause. Low sex drive was the most frequently-reported sexual issue.
The women completed the survey three times: once before treatment, again right after treatment, and again at a 2-month follow-up appointment with their doctor.
They answered questions about their sexual function and satisfaction during the previous month, the degree to which they sought help, the sources they consulted for help, and the level of confidence they felt talking to a healthcare provider about sexual issues.
About half of the women said they had asked for help with a sexual problem. Their most common sources were their partner, family members, or friends. About a quarter talked to a healthcare provider, and 19% used print or online materials. Many women sought help from more than one source.
Participants who sought help tended to be younger than those who didn't. They were also more likely to be sexually active. In fact, partnered and sexually active women were more than 3 times as likely to seek help compared to those who were not partnered or not sexually active.
"These findings suggest that interference with the intimate relationship is likely to be a highly important factor underlying women's sexual help-seeking after breast cancer," the researchers commented.
They added that women who didn't talk to their doctors might not have felt comfortable or confident enough to do so.
Healthcare providers may benefit from programs to improve communication with patients, they said. They also recommended that all women with breast cancer receive sexual health information related to treatment no matter their age, partnership status, or stage of the disease.
In addition, they suggested that partners, family, and friends be informed of the possible sexual side effects of breast cancer treatment.
Resources
The Journal of Sexual Medicine
Reese, Jennifer Barsky, PhD, et al.
"Understanding Sexual Help-Seeking for Women With Breast Cancer: What Distinguishes Women Who Seek Help From Those Who Do Not?"
(Full-text. Published: July 12, 2020)
https://www.jsm.jsexmed.org/article/S1743-6095(20)30678-0/fulltext#%20