After Childhood Cancer, Sexual Dysfunction More Common in Women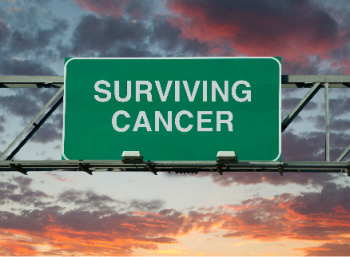 When female pediatric cancer survivors reach adulthood, they are more likely to have sexual problems than their male counterparts, according to new research in the Journal of Sexual Medicine.
Cancer treatment can affect sexuality in several ways. For example, surgery and radiation can damage nerves associated with sexual responses, like erections and vaginal lubrication.
While more pediatric cancer patients are surviving into adulthood now, there has been little research on their sexual function, and previous studies have had mixed results.
For this study, scientists wanted to learn about the rates of sexual dysfunction among pediatric cancer survivors based on standardized questionnaires. They asked 28 men and 29 women to participate in an anonymous online survey. Just under three quarters of the group was sexually active.
At the time of the study, the participants' average age was 24 years, and their average age at cancer diagnosis was 9 years. The most common forms of cancer were leukemia and lymphoma.
The sexually-active women completed a questionnaire called the Female Sexual Function Index (FSFI). This tool covers six domains of female sexuality: desire, arousal, vaginal lubrication, orgasm, satisfaction and pain.
Erections of sexually-active men were assessed with the International Index of Erectile Function (IIEF), which provided information about getting and keeping erections, the men's confidence in doing so, and their satisfaction with intercourse.
Over half the women were coping with sexual problems, especially those who had trouble relaxing during sex. Women whose cancer had been treated with surgery or radiation had poorer FSFI scores for the satisfaction and pain domains. Radiation was also linked to poorer vaginal lubrication.
About a quarter of the men had sexual difficulties, which included premature or delayed ejaculation and low libido.
Why were sexual problems more common for women than for men? The authors posed several explanations. For example, post-traumatic stress and depression are more frequent in female pediatric cancer survivors, and these psychological factors can have a negative influence on sexual function.
"Even among healthy individuals, male sexual problems are thought to be more organic in nature, compared with female sexual problems, which are thought to be more related to psychosocial concerns," the authors explained.
They added that men tend to seek out sexual encounters more than women do, and this might benefit their sexual function after cancer.
More research on the causes behind the findings is necessary, they said.
In the meantime, they recommended that healthcare providers screen for sexual dysfunction in survivors of childhood cancer.
Resources
The Journal of Sexual Medicine
Greenberg, Daniel R., BA, et al.
"Male and Female Sexual Dysfunction in Pediatric Cancer Survivors"
(Full-text. Published: July 1, 2020)
https://www.jsm.jsexmed.org/article/S1743-6095(20)30650-0/fulltext