Emotional Aspects of Sex Important for Midlife Women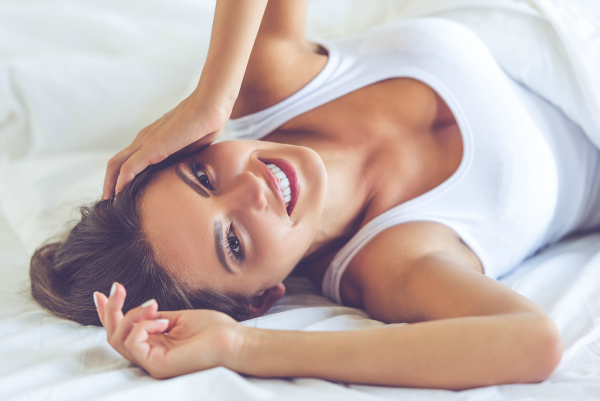 When it comes to sex, what do midlife women value most? And how do they think sexual problems should be treated?
A team of researchers from the University of Pittsburgh and the University of Utah recently asked 39 women those questions and published their results in the Journal of Sexual Medicine.
Sexual problems are common in women, especially as they go through menopause. However, not much is known about midlife women's priorities for their sexual relationships and treatments.
The women's average age was 53, but they ranged in age from 45 to 59. They were given the choice to participate in individual interviews or one of three focus groups. In this way, the researchers hoped to get a full range of responses from women who preferred to talk privately and those who preferred sharing their ideas in a group.
All the women had been sexually active at least once during the previous year and were in varying stages of menopause. About 60% were married or cohabitating.
Desire, vaginal dryness, sexual pain, and orgasm were widely discussed. One 50-year-old woman said, "Desire . . . If I had desire, everything else would fall into place."
When women were asked what aspects of sex were most important to them, many cited emotional concerns that involved intimacy and connection with their partner, pleasing their partner, and feeling that their partner loved and desired them:
The connection we get with each other . . . just the connection, like our souls or spirits . . . it's a beautiful feeling for two people to be wrapped up with each other. (51-year-old woman)
But I get enjoyment out of knowing that I'm pleasing my partner, too. That's satisfying to me. (55-year-old woman)
It makes me feel good to know that my partner is still interested in . . . wanting to have sex at this later time in our life. (58-year-old woman)
On the latter aspect, the authors added, "These women wanted to feel that their partners were not just interested in sex, but interested in sex with them specifically" [emphasis in the original].
What did women think about treatment for sexual problems? Most thought behavioral approaches, like talk therapy with a counselor or a support group, would be most beneficial, as long as participants felt comfortable talking about sex. Some thought that medication could be helpful, but worried about side effects. Combining therapy and medication could work as well, some said, if the approaches were tailored to a woman's specific issue.
These findings could help doctors when treating women's sexual health, the authors wrote, noting that clinical trials on pharmaceutical treatments have not fully addressed emotional aspects of sex for women. Research "emphasizes that women do not participate in sexual activity solely to fulfill physical needs; they also are filling emotional needs," they said.
"Overall, women want options in treatments for female sexual dysfunction so they can make an informed choice based on their individual needs and values," the authors added.
Resources
The Journal of Sexual Medicine
Thomas, Holly N., MD, MS, et al.
"Patient-Centered Outcomes and Treatment Preferences Regarding Sexual Problems: A Qualitative Study Among Midlife Women"
(Full-text. First published online: June 21, 2017)
http://www.jsm.jsexmed.org/article/S1743-6095(17)31263-8/fulltext