Factors Associated with Better or Worse Sexual Well-Being After Breast Cancer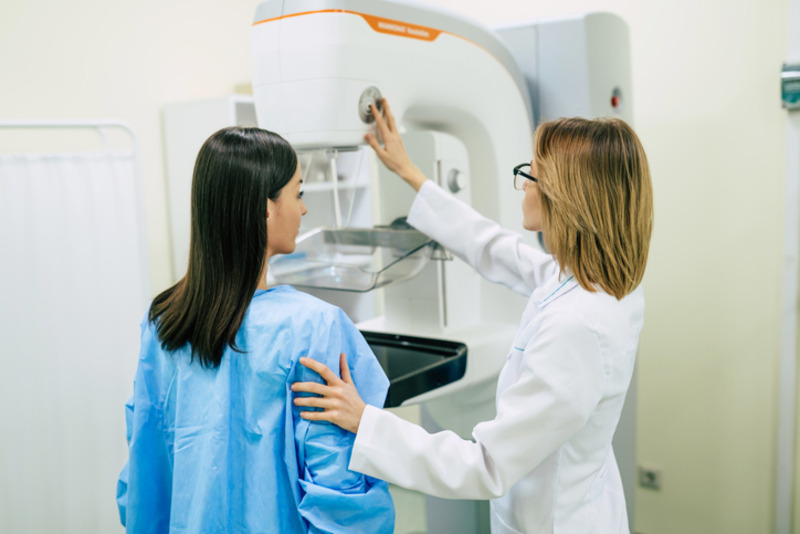 Breast cancer is the most common type of cancer among women. However, advancements in treatments have improved the survival rate and increased the average life expectancy of women with breast cancer. As such, it is more important than ever to strive to improve the sexual well-being and overall quality of life of women after a breast cancer diagnosis.
This type of cancer can have a particularly negative impact on a woman's sexual health because its treatments (i.e., endocrine (hormone) therapy and chemotherapy) can lead to reduced lubrication, decreased sexual desire, and vaginal pain. What's more, changes in and/or the removal of the breasts may impact breast cancer survivors psychologically, potentially causing decreased self-esteem or negative changes in one's body image.
While past studies have focused on the sexual function (or dysfunction) of women after breast cancer and its treatment, few have explored the sexual well-being of these individuals. This distinction is important because the World Health Organization (WHO) defines sexual well-being as "a state of physical, emotional, mental, and social well-being in relation to sexuality, not merely the absence of diseases, dysfunction, or infirmity."
Therefore, a recent study aimed to identify factors that may have a positive or negative influence on a woman's sexual well-being after breast cancer. To do this, the researchers developed an online questionnaire to measure breast cancer survivors' sexual well-being at the time of their diagnosis and again one year later.
The questionnaire also asked about the participants' age, body mass index (BMI), menopausal status, type of surgery (breast conserving, mastectomy, or reconstruction), change in psychological well-being, family status, experience with endocrine therapy, and whether or not they had neoadjuvant (before surgery) or adjuvant (after surgery) chemotherapy.
A total of 204 patients who had been treated for breast cancer at the Academic Breast Cancer Center, Erasmus University Medical Center in Rotterdam between October 2015 and March 2022 completed the questionnaire at both timepoints. The average age of these participants was 51.7 years, and their average sexual well-being score at baseline was 64.3 (on a scale from 0 to 100 with higher scores indicating better sexual well-being).
The researchers found that a few factors were related to changes in the women's sexual well-being one year after diagnosis. First, having a BMI > 30 at the start of the study had a significant negative impact on a woman's change in sexual well-being. On the other hand, change in psychological well-being had a positive effect on change in sexual well-being. Lastly, breast reconstruction and mastectomy (the removal of the breast or breasts) had a significantly more positive effect on a woman's sexual well-being than lumpectomy (a surgery in which just the tumor and a small amount of the surrounding area are removed).
Menopausal status and whether or not the women had endocrine therapy did not appear to influence their sexual well-being a year later. Nevertheless, the results of this study indicate that there is room to improve the sexual well-being of women after a breast cancer diagnosis, and more support and resources from health care providers and mental health professionals may be beneficial.
For more information on this topic, please read these publications from the ISSM Journals: The Journal of Sexual Medicine, Sexual Medicine Reviews, and Sexual Medicine Open Access:
Sexual well-being in patients with early-stage breast cancer at 1- and 2-year follow-up
Sexual dysfunctions in breast cancer patients: evidence in context
Low Sexual Desire in Breast Cancer Survivors and Patients: A Review
Preparing for Survivorship: Quality of Life in Breast Cancer Survivors
---
References:
Huberts, A.S., Clarijs, M.E., Pastoor, H., van Rosmalen, M., & Koppert, L.B. (2023). Sexual well-being in patients with early-stage breast cancer at 1-and 2-year follow-up. The Journal of Sexual Medicine, 20(4), 507-514. https://doi.org/10.1093/jsxmed/qdad007