Hysterectomy Likely Does Not Impact Sexual Functioning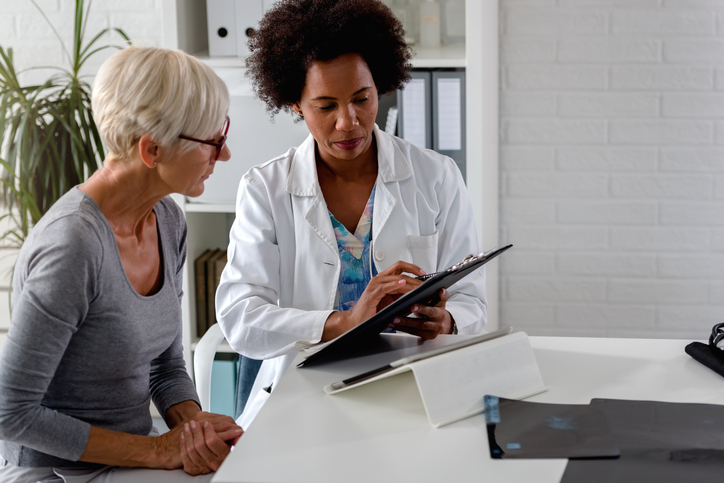 Hysterectomy, a surgery to remove a woman's uterus, is typically performed to treat benign (noncancerous) conditions such as abnormal or painful uterine bleeding in women who no longer desire childbearing. In fact, 80% to 90% of hysterectomies are done for benign conditions.
While a hysterectomy can improve these conditions, there has been some debate about how this surgery affects sexual functioning. To help answer this question, the Journal of Sexual Medicine published a systematic review and meta-analysis investigating collective research on hysterectomy and its impact on a woman's sexual function.
This analysis included 32 studies that addressed the sexual functioning of 4,054 women before and after having a hysterectomy for a benign condition. There are several distinct types of hysterectomies and options to complete the surgery, and these studies covered the full spectrum.
First, a hysterectomy can be completed through the abdominal, vaginal, or laparoscopic route. Laparoscopic hysterectomy utilizes a long thin, ridged tube containing a video camera to assist with the removal of the uterus whereas with a vaginal hysterectomy, the uterus is removed through the vagina. In general, vaginal hysterectomy is the preferred method if possible since it is the least invasive, which allows for the easiest recovery period.
Second, a hysterectomy can be a total or subtotal procedure. For a total hysterectomy, the uterus and the cervix are removed, but for a subtotal hysterectomy, the cervix is left in place.
Lastly, a hysterectomy can be performed with or without the removal of the ovaries. Typically, with current technique, the fallopian tubes are usually removed with the uterus (salpingectomy), but the ovaries are not always removed. When one ovary is removed, it is known as a unilateral salpingo-oophorectomy, but when both ovaries are removed, it is called a bilateral salpingo-oophorectomy (BSO).
Upon compiling and analyzing the results of the 32 studies on this topic, the researchers found that hysterectomy was not associated with significant changes in sexual functioning, regardless of the surgical route used (i.e., abdominal, vaginal, or laparoscopic). Furthermore, the removal of the cervix was not found to be associated with significant differences in the patients' postoperative sexual functioning.
On the other hand, hysterectomy without BSO (the removal of both ovaries) was associated with a statistically significant improvement in lubrication and orgasm over hysterectomy with BSO. Potentially, this outcome has to do with the key role that the ovaries play in the production of estrogen and testosterone, which are two significant steroid hormones involved in sexual functioning. Although this finding would need to be replicated and supported by additional research, these findings suggest the removal of both ovaries during hysterectomy negatively impacts sexual function. If having a BSO is optional, these points should be discussed and carefully considered with your doctor.
Finally, while the authors of this study did not observe significant changes in the women's sexual functioning after hysterectomy, many participants had baseline sexual dysfunction issues prior to their surgeries. The authors of this study advocate for more support with sexual dysfunction both before and after hysterectomy.
For more information on this topic, please read this publication from Sexual Medicine Reviews:
Is the Uterus a Sexual Organ? Sexual Function Following Hysterectomy
---
References:
Dedden, S.J., Werner, M.A., Steinweg, J., Lissenberg-Witte, B.I., Huirne, J.A., Geomini, P.M., & Maas, J.W. (2023). Hysterectomy and sexual function: a systematic review and meta-analysis. The Journal of Sexual Medicine, 20(4), 447-466. https://doi.org/10.1093/jsxmed/qdac051