Low Desire Common in Midlife Women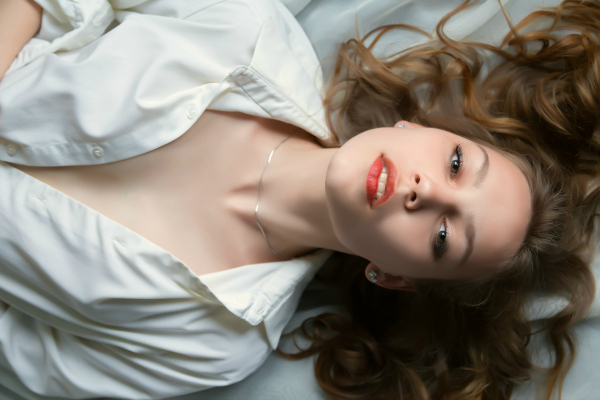 Many women lose interest in sex at midlife, and doctors should consider addressing the problem, experts say.
In a recent study of 2,020 Australian women between the ages of 40 and 65, almost 70% had low sexual desire, based on their scores on validated questionnaires.
Other assessments showed that 41% of the women felt distress over their sexual lives, and 32% could be diagnosed with hypoactive sexual desire disorder (HSDD).
It's not unusual for women to experience drops in libido from time to time. However, women with HSDD have a chronic lack of sexual interest that can't be easily explained, along with feelings of distress. Not surprisingly, HSDD can cause conflict in relationships and leave women and their partners feeling anxious or depressed.
HSDD has been researched in the past, but some of those studies did not use validated assessment tools. For this study, the researchers wanted to know more about the prevalence of HSDD and its effects on women with partners and those without.
The women completed several questionnaires concerning their menopausal status, sexual function, sexual desire, sexual distress, and any symptoms of depression. They also told the researchers about any medications they were taking, as some drugs can have sexual side effects like low desire.
Just over a quarter of the women had not yet reached menopause. Nineteen percent were perimenopausal, which means they were in the midst of the menopausal transition. Fifty-five percent were postmenopausal. About 71% had a regular sexual partner.
Fourteen percent of the participants had moderate to severe depression, and 24% took medications that could affect sexual function.
Partnership status was an important factor for the women's experiences with desire and distress. Those with partners were twice as likely to have sexually related personal distress and HSDD compared to women without partners. Over half of the partnered sexually active women were at "high risk" of sexual dysfunction.
Older women and un-partnered women were more likely to have low desire in general, not necessarily HSDD. For all women, vaginal dryness and pain during sex added to distress and HSDD, as did depression and medication side effects.
Fortunately, issues like vaginal dryness, pain, and depression can be treated. For more information about sexual health in older women, please click here.
The study was published earlier this year in the Journal of Sexual Medicine.
Resources
The Journal of Sexual Medicine
Worsley, Roisin, FRACP, et al.
"Prevalence and Predictors of Low Sexual Desire, Sexually Related Personal Distress, and Hypoactive Sexual Desire Dysfunction in a Community-Based Sample of Midlife Women"
(Full-text. May 2017)
http://www.jsm.jsexmed.org/article/S1743-6095(17)30418-6/fulltext