One in Three Male Childhood Cancer Survivors Has Erectile Dysfunction, Study Finds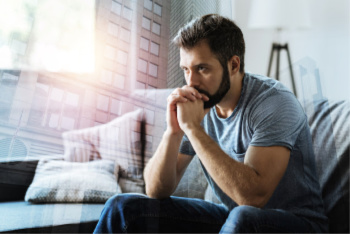 Almost 30% of male childhood cancer survivors develop erectile dysfunction (ED) as adults, according to a research letter published last month in JAMA Oncology.
After examining sexual health data from 956 men, researchers determined that 29% had ED.
ED is an inability to get and keep an erection firm enough for sex. It can have a variety of causes, both physical and psychological. (Learn more about ED and its treatment here.)
Treatment for childhood cancer, such as radiation, chemotherapy, and surgery, can affect a patient's sexual function later on.
For example, surgery and radiation may affect glands responsible for the production of testosterone, an important hormone for male sexuality. And damage to pelvic nerves and blood vessels in the penis might be unavoidable during surgery.
The study participants had all been treated for childhood cancer at the St. Jude Children's Research Hospital in Memphis, Tennessee. Their average age was 31 years, and they had been diagnosed with cancer at least 10 years before the study began.
The men completed questionnaires to assess their sexual function, psychological distress, body image dissatisfaction, and health-related quality of life.
Men with ED were more likely to have low testosterone, low lean muscle mass, and poor body image.
Fortunately, many of these risk factors can be modified. Some men can undergo testosterone replacement therapy if their hormone production slows down. Exercise might strengthen men with low mean muscle mass. Men with body image concerns may benefit from counseling or sex therapy.
More research is needed to validate the findings, the authors said. But in the meantime, healthcare providers are encouraged to consider men's sex lives after childhood cancer.
"The fact that ED is being reported by 29% of our sample, essentially that's 3 out of 10 men. This strongly suggests that assessment of sexual functioning be included as part of the clinical interview," co-author James L. Klosky, PHD, ABPP told Medscape Medical News.
Resources
Healio.com
Homer, Cassie
"Childhood cancer survivors may be at increased risk for erectile dysfunction"
(October 4, 2018)
https://www.healio.com/hematology-oncology/pediatric-oncology/news/in-the-journals/%7Bc9d6f54d-5f0f-4bd0-bf53-a09764c0d015%7D/childhood-cancer-survivors-may-be-at-increased-risk-for-erectile-dysfunction
JAMA Oncology
van Iersel, Laura, MD, et al.
"Erectile Dysfunction in Male Survivors of Childhood Cancer"
(Full text. October 4, 2018)
https://jamanetwork.com/journals/jamaoncology/article-abstract/2704208
Medscape Medical News
Lowry, Fran
"Erectile Dysfunction Common in Childhood Cancer Survivors"
(October 15, 2018)