Overweight/Obese Women Likely to Have Sexual Difficulties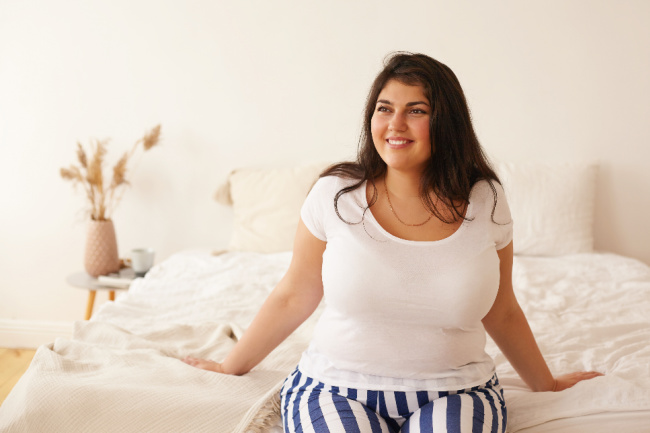 Women who are overweight or obese are less likely to be sexually active, report the authors of a recent Journal of Sexual Medicine study.
Sexual dysfunction is also more common in overweight and obese women, researchers say.
Rates of obesity in the United States are increasing, and in 2016, over two-thirds of women were overweight or obese. However, past research on the sexual health of obese women have had mixed results.
Obesity is linked to other health conditions that can impair sexual functioning, such as diabetes, heart disease, depression, and anxiety. But other factors, such as partners, relationships, and menopausal status can play roles as well.
To find out more, researchers looked at the medical records of 6,688 women between the ages of 18 and 94 who were patients at two Mayo Clinic locations in the United States. All of the women were seeing healthcare providers to address concerns related to menopause or sexual health.
The women were divided into groups depending on their body mass index (BMI). BMI is a calculation of a person's body fat based on their height and weight. In general, a BMI between 18 and 24.9 is considered normal weight, 25 to 29.9 is overweight, and 30 and over is obese.
Each woman completed a series of questionnaires to assess her sexual function, sexual distress, depression, anxiety, and relationship distress.
About 81% of the women had been sexually active during the four weeks before their questionnaire. Among these women, almost half fell into the normal weight category. About 30% were overweight, and 22% were obese.
However, women with higher BMIs tended to be less sexually active. In addition, the researchers noticed a "progressive trend." As BMIs became higher, women were even less likely to be sexually active.
Overweight and obese women were also more likely to have more sexual distress and pain along with difficulties in arousal, vaginal lubrication, and orgasm, the authors said.
There were limitations to the research, they added. For example, it was unknown whether partners or health concerns other than overweight/obesity were factors in the women's sexual health. Also, the group was not diverse, and it's unclear whether the results could apply to other groups of women.
The authors encouraged healthcare providers to screen overweight and obese women for sexual problems and offer treatment for those issues along with weight management strategies.
Resources
The Journal of Sexual Medicine
Faubion, Stephanie S., MD, MBA, et al.
"Association Between Body Mass Index and Female Sexual Dysfunction: A Cross-sectional Study from the Data Registry on Experiences of Aging, Menopause, and Sexuality"
(Full-text. Published: August 5, 2020)
https://www.jsm.jsexmed.org/article/S1743-6095(20)30729-3/fulltext