Priapism Risk "Over Exaggerated" to Men Taking ED Drugs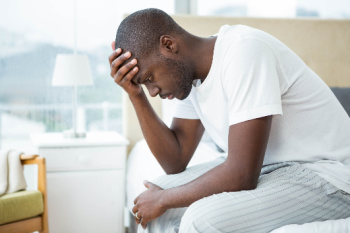 Men who take erectile dysfunction (ED) drugs are often warned about a side effect called priapism – an erection lasting four hours or longer. However, a recent Journal of Sexual Medicine article suggests that the concern might not be as frequent as originally thought.
The ED drugs in question are classified as phosphodiesterase type 5 (PDE5) inhibitors, such as sildenafil (Viagra), vardenafil (Levitra), and tadalafil (Cialis).
Erections associated with priapism aren't caused by sexual stimulation. They can be a side effect of many drugs, not just PDE5 inhibitors. But the situation is serious. Men with priapism should seek emergency care immediately. Untreated priapism can lead to tissue damage and ED.
In the study, researchers compared rates of priapism from PDE5 inhibitors with those of other drugs.
They started by looking at data from the U.S. Food and Drug Administration (FDA) Adverse Reporting System Public Database. This database contains side effect information of various drugs that are reported to the FDA.
The researchers also did a review of medical literature, consulting 240 medical studies about drug-induced priapism. (Note: Priapism can be common in men with sickle-cell disease. For this project, studies of men with this condition were not included.)
The FDA database yielded 411 cases of drug-induced priapism related to sildenafil, vardenafil, or tadalafil. However, priapism accounted for only 0.7% of the adverse events reported for PDE5 inhibitors. Other side effects, like headache and ED, were more common.
When the researchers compared PDE5 inhibitor data with other drugs linked to priapism, they found that second generation antipsychotics and trazodone had higher rates of priapism.
In the literature review, only 2.9% of the drug-induced priapism case reports were related to PDE5 inhibitors. In comparison, second generation antipsychotics were connected to a third of the cases, and a group labeled "other" medications accounted for 11.3%.
Based on the results, "extensive counseling" about priapism to men taking ED drugs is "likely unnecessary," the authors wrote. Patients with a history of priapism, sickle-cell disease, or drug abuse might benefit from more counseling, they added.
"But in general, the conventional wisdom regarding this issue is likely over exaggerated to some degree," they concluded. "When patients bring up the risk during clinic visits, we feel better able to counsel them appropriately with accurate data based on our research."
Resources
International Society for Sexual Medicine
"What is priapism?"
https://www.issm.info/sexual-health-qa/what-is-priapism
The Journal of Sexual Medicine
Rezaee, Michael E., MD, MPH and Martin S. Gross, MD
"Are We Overstating the Risk of Priapism With Oral Phosphodiesterase Type 5 Inhibitors?"
(Full-text. Published: July 2, 2020)
https://www.jsm.jsexmed.org/article/S1743-6095(20)30656-1/fulltext