Prostate Cancer Survivors Report on Treatment Outcomes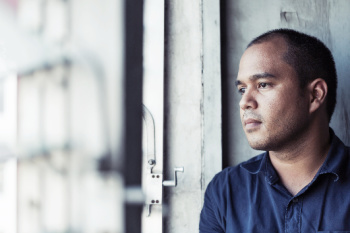 In a recent survey of prostate cancer survivors, 45% of the men said they'd felt some anxiety or depression, according to new research.
About half reported significant sexual problems, too, the scientists said.
Erectile dysfunction (ED) is quite common after prostate cancer treatment. Men might also feel less interested in sex or struggle with urinary incontinence.
The Europa Uomo Patient Reported Outcomes Study (EUPROMS) was the largest of its kind, involving 2,943 European men over age 45. Findings were presented in July 2020 at the European Association of Urology's 2020 Virtual Congress. The study was not peer-reviewed.
All of the men were either being treated for prostate cancer at the time of the survey, or they had completed treatment. A range of different therapies had been used, including surgery, radiation, chemotherapy, and androgen deprivation therapy. Some men underwent active surveillance – they weren't treated for prostate cancer until symptoms worsened.
The men's average age was 70 years, and their average age at diagnosis was 64.
The 20-minute online survey included three standard quality of life questionnaires.
About 28% said that sexual dysfunction was a "big problem," while 22% called it moderate.
Problems after cancer often depended on the type of treatment received. For example, men who had their prostate gland removed (an operation called radical prostatectomy) had more problems with urinary incontinence. Men who had radiation therapy were twice as likely to report fatigue compared to men who had surgery. However, fatigue was even more common for men treated with chemotherapy.
In general, men whose cancer was caught early had a higher quality of life, the authors said.
"This means efforts toward early detection and awareness are essential to avoid unnecessary deterioration in quality of life," said Europa Uomo Chairman André Deschamps in a press release. "Wherever it is possible and safe, active surveillance should be considered the first line treatment to ensure best quality of life."
"We completely agree that early detection and treatment is essential if we are to avoid problems with quality of life later on," commented Professor Arnulf Stenzl, the European Association of Urology's Adjunct Secretary General – Executive Member Science.
"It shows that for many men, quality of life can be poor after most prostate cancer treatment, especially in advanced disease. This message is clear, and we need to listen to the voices of these patients," Professor Stenzl added.
Resources
European Association of Urology
"Largest-ever study by patients shows prostate cancer treatment has significant impact on quality of life"
(Press release. July 18, 2020)
https://eaucongress.uroweb.org/press-releases-2/largest-ever-study-by-patients-shows-prostate-cancer-treatment-has-significant-impact-on-quality-of-life/
Medscape Medical News
Hein, Ingrid
"Sexual Distress, Depression After Prostate Cancer Treatment"
(May 20, 2020)