Prostate Cancer Treatment Affects Both Patients and Partners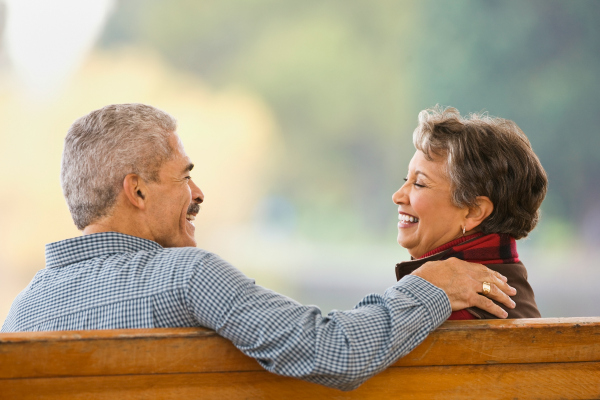 Radical prostatectomy – the surgical removal of the prostate gland – is an effective treatment for prostate cancer, but it can also have sexual complications for both patients and partners.
Recently, two scientists from Emory University analyzed medical studies to learn more about that factors that influence sexual satisfaction for couples after prostatectomy. They published their findings in Sexual Medicine Reviews last fall.
Looking at twelve studies on the subject published between January 2000 and May 2017, the researchers discovered that most research in this area focuses on married heterosexual couples instead of unmarried or same-sex partners.
They found that in addition to erectile dysfunction (ED), low sex drive and difficulties with arousal and orgasm are common in prostate cancer survivors. Partners' sexual satisfaction often worsens as well. For instance, one study reported that partners rated patients' erection quality lower than the patients themselves did.
It's possible that partners may have unrealistic expectations about the patients' sexual recovery, leading to disappointment over time, the authors explained. However, cancer survival was more important to partners than sexual side effects.
The researchers also found that the mental and physical health of both partners, along with the quality of the communication between them, can affect their relationship satisfaction. When feelings are left bottled up, intimacy can be difficult for both members of the couple.
The way patients perceive their partner's support may also play a role. Studies suggested that when partners are more cooperative and maintain a positive attitude about sex, it might lessen the sexual impact of prostatectomy.
Many experts believe that treating sexual dysfunction in prostate cancer survivors should include both the patient and the partner.
There is still much to learn, the study authors noted. "Identifying the various predictors of patient- and partner-perceived satisfaction remains an active area of research," they wrote.
They added that psychosocial treatments that "engage, target, and benefit prostate cancer patients and their intimate partners," are needed.
Resources
Sexual Medicine Reviews
Guercio, Cailey, BS and Akanksha Mehta, MD, MS
"Predictors of Patient and Partner Satisfaction Following Radical Prostatectomy"
(Full-text. Published online: November 8, 2017)
http://www.smr.jsexmed.org/article/S2050-0521(17)30115-4/fulltext