Sex and Fertility Issues May Continue Two Years After Testicular Cancer Diagnosis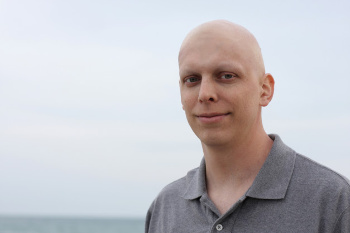 Based on the data, 26% of the men reported sexual difficulties. About 18% said they weren't satisfied with their sex lives, and 17% said they had little interest in sex. About 8% had problems with erections.
Just over a quarter of men with testicular cancer experience sexual problems two years after their cancer diagnosis, according to new research in the Journal of Sexual Medicine.

Testicular cancer affects the testes – two small glands that produce sperm cells along with the hormone testosterone. Overall, testicular cancer is rare, but it's the most common form of cancer for American men between the ages of 15 and 35.

Fortunately, testicular cancer is quite curable, with an estimated 5-year survival rate of 97% in men who receive proper treatment. Men might have surgery to remove the affected testicle and surrounding lymph nodes. Radiation and chemotherapy are other common treatments.

Still, men with testicular cancer often worry about their sexuality and fertility, and these concerns may linger for some time after diagnosis. In this study, researchers from Sweden investigated the prevalence of these concerns after two years.
They worked with 111 men who had been diagnosed with testicular cancer approximately two years before the study. The men's average age was 32 years. Most of them had partners, and almost half had children. About 80% had undergone some type of fertility preservation, such as banking sperm before treatment.

All of the participants filled out questionnaires about their sexual function, reproductive concerns, body image, and health-related quality of life.

Thirty-two men said they had not had sex during the previous 30 days. Ten said they had no partner, but other common reasons were being too tired for sex and feeling unattractive.

Twenty-eight percent of the participants had "a high level" of reproductive concerns, the authors noted. Some worried that they would not be able to have to have any (or more) children, struggled to accept that they might not, or feared passing along a genetic risk for testicular cancer.

Older men tended to have less sexual interest and feel less satisfied with sex. Those with partners were more likely to be satisfied. Negative body image was linked to fertility concerns.

"Psychological factors were the main mechanisms involved in sexual problems and reproductive concerns after testicular cancer in young men," the authors wrote. They recommended further research to better understand these mechanisms.
Resources

The Journal of Sexual Medicine

L. Ljungman, PhD, et al.
"Sexual Dysfunction and Reproductive Concerns in Young Men Diagnosed With Testicular Cancer: An Observational Study"
(Full-text. July 2019)
https://www.jsm.jsexmed.org/article/S1743-6095(19)31176-2/fulltext

Mayo Clinic

"Testicular cancer"
(April 26, 2018)
https://www.mayoclinic.org/diseases-conditions/testicular-cancer-care/symptoms-causes/syc-20352986