Sexual Issues Need Attention in Female Childhood Cancer Survivors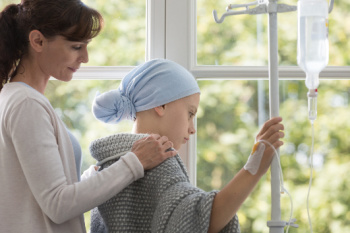 About 1 in 5 female survivors of childhood cancer experience sexual problems as adults, according to new research in the Journal of Sexual Medicine.
For a comparison group of women without a history of cancer, the rate was about 1 in 10.
When they reach adulthood, many childhood cancer survivors face health issues related to their cancer or its treatment. Sexual problems can be especially troublesome, as treatment often occurs during a child's sexual development.
The study included 936 women who had been treated for childhood cancer at St. Jude's Children's Research Hospital in Memphis, Tennessee. All of the women had been diagnosed with cancer at least 10 years before the study, and on average, they were about 31 years old. Two hundred twenty-four women were not sexually active.
The most common forms of childhood cancer among the participants were leukemia, lymphoma, soft tissue tumors, renal tumors, and central nervous system tumors, the authors said. About 85% had undergone chemotherapy treatment. Just over half had had radiation, and 15% had had pelvic surgery.
Another 122 women participated as a control group. They had not had cancer.
All of the women filled out questionnaires regarding their sexual function, health-related quality of life, body image, psychological health, and relationship satisfaction.
Almost 20% of the survivors had some degree of sexual dysfunction. Problems were more frequent for women aged 35 and older as well as those with depression. Low sexual desire, orgasm difficulties, and uncomfortable intercourse were most commonly reported.
Only 3% of the survivors with sexual problems said they had received treatment. The authors encouraged healthcare providers to consider the possibility of sexual dysfunction in their patients who had survived childhood cancer.
"Addressing this important problem has potential to improve mental health and enhance overall quality of life," they wrote.
Resources
The Journal of Sexual Medicine
Bjornard, Kari L., MD, MPH, et al.
"Psychosexual Functioning of Female Childhood Cancer Survivors: A Report From the St. Jude Lifetime Cohort Study"
(Full-text. Published: July 25, 2020)
https://www.jsm.jsexmed.org/article/S1743-6095(20)30679-2/abstract