Americans Are Having Less Sex Nowadays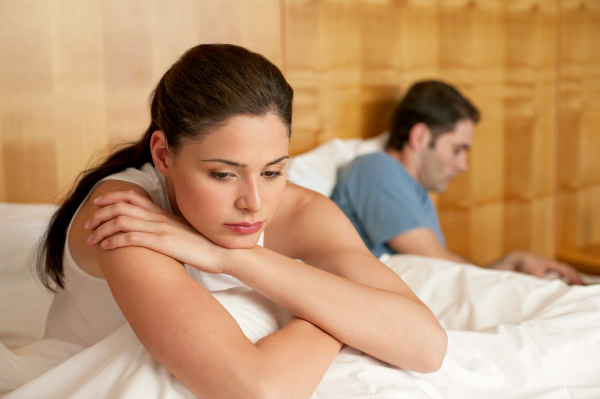 A new study in the Archives of Sexual Behavior has found that Americans are having less sex than they did two decades ago. And partnered people – those who are married or living together - have seen a significant decline in sexual frequency.
The findings are based on data from the General Social Survey (GSS). Started in 1972, the GSS tracks sociological trends in the United States, addressing topics like crime, finances, civil liberties, and stress. This particular study involved 26,620 Americans who participated in the survey between 1989 and 2014.
Overall, the study found that during between 2010 and 2014, Americans had sex nine fewer times each year compared to the period of 1995 to 1999. This was the case for all genders and races and in all areas of the country. Educational level and work status did not appear to make a difference either.
Other key findings include the following:
The largest drop in sexual frequency occurred among people in their 50s, those who had children in school, and those who did not watch pornography.
Millennials and the following generation (iGen or Generation Z) had less sex than their counterparts born in the 1930s did at the same age.
On average, twentysomethings had sex over 80 times each year. This rate fell to about 60 times for people in their mid-40s and 20 times for those in their mid-60s.
Respondents had sex most often around age 25. After that, frequency decreased by about 3.2% each year.
Sexual activity declined for partnered people, which "[reduceshttps://link.springer.com/article/10.1007/s10508-017-0953-1" style="margin: 0px; padding: 0px; border: 0px; font-style: inherit; font-variant: inherit; font-weight: bold; font-stretch: inherit; font-size: inherit; line-height: inherit; font-family: inherit; vertical-align: baseline; color: rgb(145, 188, 64); text-decoration: none;">https://link.springer.com/article/10.1007/s10508-017-0953-1
National Opinion Research Center (NORC) at the University of Chicago
"About the GSS"
http://gss.norc.org/About-The-GSS
The New York Times
Haag, Matthew
"It's Not Just You. Americans Are Having Less Sex."
(March 8, 2017)
https://www.nytimes.com/2017/03/08/us/americans-less-sex-study.html
San Diego State University
Jacobs, Gina
"New Study Shows Americans are Having Sex Less Often"
(March 7, 2017)
http://newscenter.sdsu.edu/sdsu_newscenter/news_story.aspx?sid=76628
Washington Post
Bahrampour, Tara
"Americans are having less sex than they once did"
(March 7, 2017)
https://www.washingtonpost.com/local/social-issues/americans-having-less-sex-than-they-once-did/2017/03/06/e367ce58-0298-11e7-b9fa-ed727b644a0b_story.html?utm_term=.0d31af509d75