BPH Drugs Associated with Higher Risk of Depression and Self-Harm but Not Suicide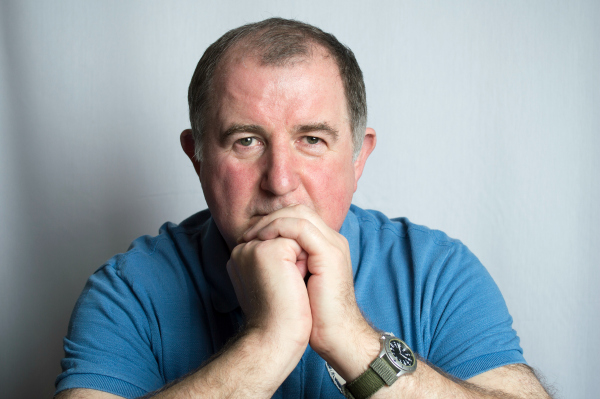 Men who take certain medications for an enlarged prostate or hair loss could be at higher risk for depression and self-harm, according to new research published in JAMA Internal Medicine.
However, they are not at higher risk for suicide, the study suggests.
The drugs in question are known as 5-alpha-reductase inhibitors (5ARIs) and are often prescribed for each condition. Two examples are finasteride and dutasteride.
When a man has an enlarged prostate (also called benign prostatic hyperplasia or BPH) the tissue of his prostate gland grows inward. Sometimes, it grows so much that it squeezes the urethra, making urination difficult.
Interest in 5ARIs and men's mental health has been present for several years, with both the U.S. Food and Drug Administration (FDA) and Health Canada expressing concerns. But little was known about the potential link.
For this study, researchers used medical databases to identify 93,197 men in Ontario who had filled a prescription for an 5ARI between 2003 and 2013. All of the men were over 66 years old.
The researchers then identified an equal number of men of the same age who had not filled a 5ARI prescription. These men matched the first group in age, health status, and use of other medications.
They found that the men who took 5ARIs were at higher risk for self-harm during the first 18 months after they started the drug. This risk appeared to drop after the 18-month point.
Similarly, the men who took 5ARIs were also at higher risk for depression.
After 18 months, depression risk decreased, although it was still higher than the depression risk among men who didn't take 5ARIs.
While the study shows an increased risk for self-harm and depression, the overall risk is actually quite low. Lead author Dr. Blayne Welk of Ontario's Western University and the Institute for Clinical Evaluative Sciences told Reuters Health that "you'd need 470 men to take this medication for a full year to have a new case of depression."
Overall, the study authors concluded that the benefits of 5ARIs "likely" outweigh the risks. However, men taking these medications should be aware of these side effects and seek help immediately should they start feeling depressed.
"The relatively small magnitude of these risks should not dissuade physicians from prescribing these medications in appropriate patients. This research may help physicians counsel patients on the risks of 5ARIs," the authors wrote.
Resources
JAMA Internal Medicine
Welk, Blayne, MD, MSc, et al.
"Association of Suicidality and Depression With 5α-Reductase Inhibitors"
(Full-text. March 20, 2017)
http://jamanetwork.com/journals/jamainternalmedicine/fullarticle/2610105
Reuters Health
Seaman, Andrew M.
"Prostate, hair loss drugs tied to mental health risk, but not suicide"
(March 21, 2017)
http://www.reuters.com/article/us-health-drug-prostate-idUSKBN16S2AT