Breast Cancer Has Sexual Impact on Both Survivors and Partners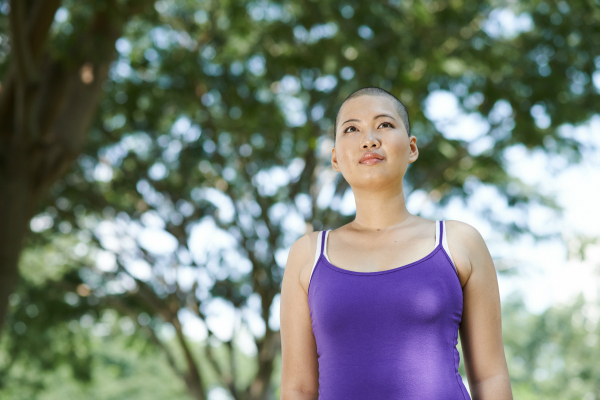 Scientists estimate that between 45% and 77% of breast cancer survivors develop sexual problems after treatment, from low desire and poor lubrication to painful intercourse. However, new research suggests that their partners are also affected sexually and that both members of the couple could benefit from counseling.
The September 2017 study, published in the Journal of Sexual Medicine, analyzed the sexual experiences of female breast cancer survivors who had formal sexual dysfunction diagnoses according to the Diagnostic and Statistical Manual of Mental Disorders, Fourth Edition (DSM-IV), a resource published by the American Psychiatric Association.
One hundred sixty-nine women and 67 male partners, all living in the Netherlands, took part in the study. The participants provided information about their sexual function, psychological distress, and relationships.
The survivors' average age was 51 years and an average of 38 months had passed since their breast cancer diagnosis. The vast majority of them were married or in a relationship. About two-thirds of the women started having sexual problems during their cancer treatment. Most had gone through menopause; for about half of that group, menopause had been induced by treatment.
The most common sexual dysfunction, affecting 83% of the women, was hypoactive sexual desire disorder (HSDD), a distressing lack of sexual interest. Forty percent had trouble becoming aroused, and a third had pain during intercourse.
Some forms of treatment were associated with specific problems among the women. For example, HSDD was more frequent in women who had had hormone therapy. Immunotherapy, which uses the patient's immune system to fight cancer, was linked to painful intercourse.
Based on questionnaire results, two-thirds of the men were considered to have erectile dysfunction (ED), the inability to get and keep an erection firm enough for sex. Over half of the men said their ED was moderate or severe.
The researchers also found that poorer erections were associated with greater sexual pain in women. They explained that couples may feel "pressured to have intercourse" and that a man's worries about a woman's pain could distract him, and, in turn, interfere with his erection.
The overall results "[underscore] the importance of involving both partners in sexual counseling after [breast cancer] treatment," the authors wrote.
Resources
American Cancer Society
"What is cancer immunotherapy?"
(Last revised: August 8, 2016)
https://www.cancer.org/treatment/treatments-and-side-effects/treatment-types/immunotherapy/what-is-immunotherapy.html
The Journal of Sexual Medicine
Hummel, Susanna B., MSc, et al.
"Factors Associated With Specific Diagnostic and Statistical Manual of Mental Disorders, Fourth Edition Sexual Dysfunctions in Breast Cancer Survivors: A Study of Patients and Their Partners"
(Full-text. Published online: September 8, 2017)
http://www.jsm.jsexmed.org/article/S1743-6095(17)31355-3/fulltext