Enlarged Prostate: Surgical Approach Preserves Ejaculatory Function in Men with BPH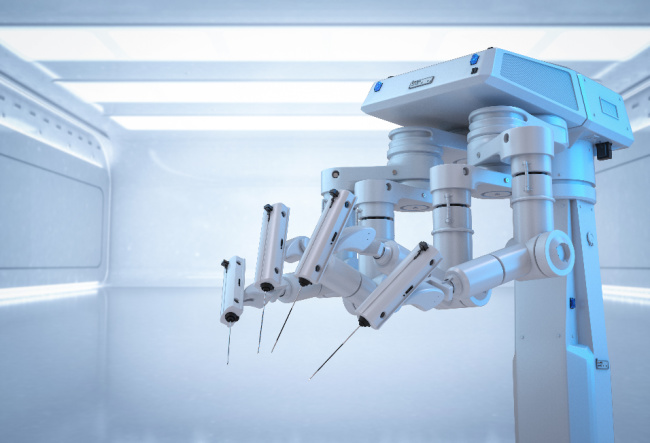 Scientists have developed a new surgical approach for men with benign prostatic hyperplasia (BPH – an enlarged prostate). It's called urethral-sparing robot-assisted simple prostatectomy (usRASP), and one of its goals is to allow men to ejaculate the way they did before surgery.
A new study in the journal European Urology described the surgery and its results on ejaculation and urinary function.
The odds of having an enlarged prostate increase as men get older. In this scenario, prostate tissue grows inward, sometimes squeezing the urethra, which passes right through the prostate. As a result, many men develop lower urinary tract symptoms (LUTS), which make it difficult to urinate.
Some men have surgery to remove some of the extra prostate tissue. Unfortunately, one side effect of surgery is retrograde ejaculation. Usually, semen moves forward out of the penis, but with retrograde ejaculation, it travels backward into the bladder instead.
While retrograde ejaculation isn't harmful, some men find it bothersome. It also makes fathering children more of a challenge.
The researchers collected data from 92 men with BPH and LUTS who underwent usRASP procedures and compared their outcomes with 92 patients who had traditional RASP surgeries, without urethra-sparing. The participants were followed for an average of 12 months.
About three-quarters of the men in the usRASP ejaculated normally before their surgery. Of these, 81% were ejaculating forward out of the penis at the 12-month point. In other words, they did not have retrograde ejaculation.
Men reported similar urinary function regardless of the type of surgery they had.
The new surgery can be performed with or without the assistance of a robot, the authors said.
"Based on our findings, this technique should be considered as an option when counseling patients with large benign prostatic hyperplasia who are motivated to preserve antegrade [forward] ejaculation," the authors concluded.
Resources
European Urology
Porpiglia, Francesco, et al.
"Urethral-sparing Robot-assisted Simple Prostatectomy: An Innovative Technique to Preserve Ejaculatory Function Overcoming the Limitation of the Standard Millin Approach"
(Abstract. Article in press. Published: October 5, 2020)
https://www.europeanurology.com/article/S0302-2838(20)30720-X/fulltext#%20
Reuters Health via Medscape
Boggs, Will, MD
"Urethral-Sparing Robot-Assisted Simple Prostatectomy Preserves Ejaculatory Function"
(November 19, 2020)