Is Oral Testosterone Safe and Effective for Men With Low Testosterone?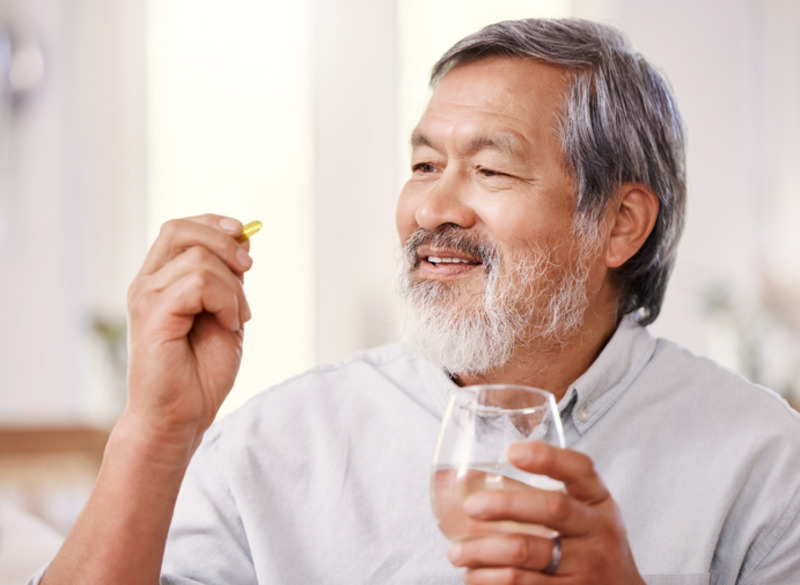 Testosterone is a hormone that supports growth, development, and primary and secondary male sex characteristics. When men have low testosterone, they can develop symptoms such as low energy, low sex drive, decreased muscle mass, and changes in mood.
Testosterone replacement therapies (TRT) can improve these symptoms by bringing a man's testosterone levels into the normal range. Currently, TRT is available in several forms including injections, topical applications, and implantable pellets. However, until recent times, a safe and effective oral medication for testosterone deficiency was not available in the United States.
Now, three oral TRT formulations have been approved by the U.S. Food and Drug Administration (FDA) for the treatment of low testosterone in men. As such, it is important to analyze the safety and efficacy of oral testosterone therapy in the long term.
A recent study explored these factors in a large sample of hypogonadal men (men with low testosterone) over two years of uninterrupted oral TRT. This study began as a 12-month trial that 129 men between the ages 18 and 75 years old completed.
These men were then given the opportunity to enroll in a 12-month trial extension, and 86 participants took the opportunity. Ultimately, 69 men completed 24 months of uninterrupted oral TRT.
The researchers used total serum testosterone concentrations and the Psychosexual Daily Questionnaire (PDQ) to measure the efficacy of the oral TRT. (PDQ was used to assess sexual functioning). To determine safety, they looked at liver function tests, cardiovascular endpoints, and prostate health.
At the end of the 2-year trial, the researchers found that the total serum testosterone concentrations for patients treated with oral testosterone had increased significantly and were in the healthy range. They also saw increased average PDQ scores across the board, indicating an improvement in sexual functioning.
Regarding safety, the researchers saw typical TRT changes in the participants and no clinically significant changes in liver function. They did not observe any safety concerns previously associated with oral TRT.
These results show that oral TRT may be a safe and effective therapy for men with low testosterone, which could be exciting for patients who are looking for an easy, low-risk way to take supplemental testosterone.
---
References:
Honig, S., Gittelman, M., Kaminetsky, J., Wang, C., Amory, J.K., Rohowsky, N., Dudley, R.E., Seo, B.W., Newmark, J., & Swerdloff, R. (2022). Two-Year Analysis of a New Oral Testosterone Undecanoate (TU) Formulation in Hypogonadal Men: Efficacy, Impact on Psychosexual Function, and Safety. The Journal of Sexual Medicine, 19(12), 1750-1758. DOI: https://doi.org/10.1016/j.jsxm.2022.09.002