Oral ED Medications May Have a Protective Effect on Men's Cardiac Health, Says New Study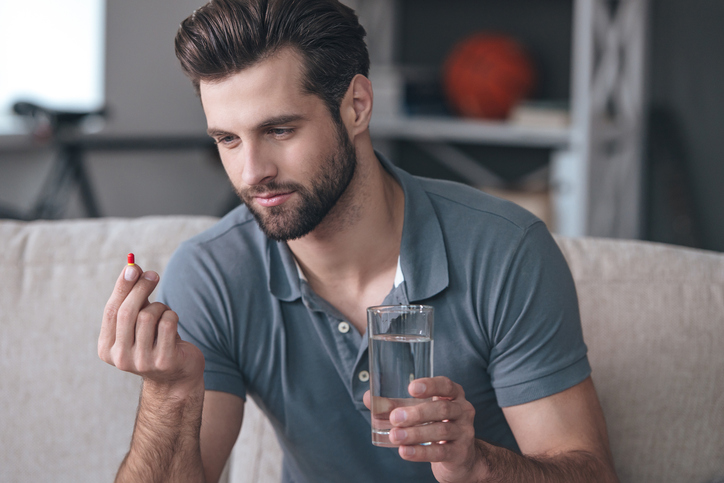 Phosphodiesterase type 5 inhibitors (PDE-5is) are a group of oral medications that are used to treat erectile dysfunction (ED). These drugs are more commonly known by their commercial brand names like Viagra, Cialis, and Levitra, but they include any drug that functions in the same way. They work by relaxing the smooth muscles and dilating the blood vessels in the penis to allow for more blood flow to the genitals during sexual stimulation.
The effect of dilating (or widening) blood vessels is known as vasodilation. Although the aim of ED medications is to widen the blood vessels in the penis to help with erections, this does not mean that vasodilation is only occurring in this area. In reality, these drugs affect blood vessels throughout the body, which has led researchers to wonder if ED medications may also be beneficial for men's cardiac health.
To explore this topic, researchers conducted a large-scale observational cohort study of 72,498 U.S. men with ED between January 2006 and October 2020. Of these men, 23,816 (32.9%) had used oral ED medications, and 48,682 (67.1%) had not.
The authors of this study examined the health records of both groups of men and found that the men who used PDE-5is had lower rates of major adverse cardiovascular events (MACE) than the men who did not.
Specifically, the men who used ED drugs had a 39% lower rate of death due to heart disease, a 13% lower rate of MACE, and a 25% lower rate of death by any cause, after adjusting for possible confounding variables. These reductions in MACE were due to reductions in heart failure, unstable angina, and the need for coronary revascularization procedures like stenting or bypass surgery.
What's more, the researchers found that the men who were the highest users of PDE-5is had the greatest reductions in MACE. These results suggest that ED medications may not only be beneficial for treating ED, they may also have a protective effect on men's cardiac health.
Nevertheless, experts caution that while the results are intriguing, further studies are required to determine if the PDE5 inhibitors are causing these effects, or if the benefits are due to other potential confounding factors. For example, men who are healthier overall and have more active sex lives are also more likely to take PDE5 inhibitors, whereas those with chronic illnesses are less likely to take them.
Although the current study authors attempted to control for some of these factors, because of the limitations of this type of a study, there are many factors which could not be adequately controlled. Therefore, further study is required.
For more information on this topic, please read this publication from one of the ISSM Journals: The Journal of Sexual Medicine:
---
References:
Kloner, R.A., Stanek, E., Crowe, C.L., Singhal, M., Pepe, R.S., Bradsher, J., & Rosen, R.C. (2023). Effect of phosphodiesterase type 5 inhibitors on major adverse cardiovascular events and overall mortality in a large nationwide cohort of men with erectile dysfunction and cardiovascular risk factors: A retrospective, observational study based on healthcare claims and national death index data. The Journal of Sexual Medicine, 20(1), 38-48. https://doi.org/10.1093/jsxmed/qdac005