Past Childhood Experiences Could Influence Sexual Satisfaction in Adulthood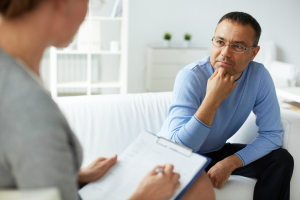 When someone has a sexual problem, it's not unusual for there to be lots of factors involved. There could be a medical issue, relationship strain, or miscommunication between partners. Sometimes, events that take place during childhood come into play.
Many sex therapy patients work through past childhood sexual abuse. But can other childhood experiences add to sexual problems? Recently, scientists addressed this in relation to sexual satisfaction in the Journal of Sexual Medicine.
The researchers focused on what they called cumulative adverse childhood experiences (CACEs). While such experiences do include sexual abuse, they also include other negative experiences caused by adults:
Physical abuse – slapping, burning, hitting, kicking, pushing, and shoving
Psychological abuse – ridiculing, humiliating, making the child feel unimportant
Psychological neglect – ignoring the child
Physical neglect – shutting the child in a room for a long duration, refusing to provide food, clean clothing, baths, and medical care
Witnessing violence between parents (or caretaking adults) and bullying by other children also fall into the CACE category.
Three hundred seven people took part in the study. All of them were sex therapy clients and their average age was 38 years. Fifty-five percent were women. The participants were seeking help for a variety of sexual issues, including low desire, erectile dysfunction, premature ejaculation, and problems with orgasms and sexual pain.
The group completed a number of medical questionnaires designed to assess CACEs (experiences before age 18), psychological health, and relationships. The participants' feelings about their own sexual relationships were evaluated with a tool called the Global Measure of Sexual Satisfaction (GMSEX). Scores on this questionnaire can range from 5 to 35. Higher scores on the GMSEX mean greater sexual satisfaction.
The researchers found that 58% of the women and 52% of the men had at least four types of CACEs. Sexual satisfaction was similar for both men and women, with average GMSEX scores of 21 points.
The results could help sex therapists better understand their patients' backgrounds, the authors suggested, noting that a "one-size-fits-all approach to sexual difficulty treatment, especially in CACE survivors, might not be optimal."
They added that future research could concentrate on how CACEs affect the sex lives of couples as well as individuals.
Resources
The Journal of Sexual Medicine
Bigras, Noémie, MA, et al.
"Cumulative Adverse Childhood Experiences and Sexual Satisfaction in Sex Therapy Patients: What Role for Symptom Complexity?"
(Full-text. Published online: February 12, 2017)
http://www.jsm.jsexmed.org/article/S1743-6095(17)30061-9/fulltext