Peyronie's Disease: More Men Receiving CCH Injections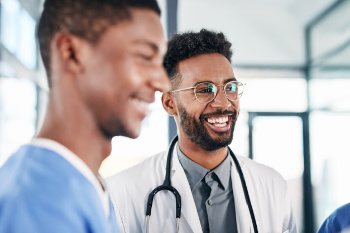 "Trends demonstrated stable annual rates of new [Peyronie's disease] diagnoses and associated surgical procedures following collagenase approval, while collagenase use increased notably over the same time period," the authors wrote.
The findings were presented at the October 2019 meeting of the Sexual Medicine Society of North America (SMSNA), held in Nashville, Tennessee.
While CCH injections can be helpful, they can also have a large price tag.
MedPage Today reports that each injection costs about $4,000. A typical course of CCH therapy includes eight injections.
Still, CCH injections might still be cost-effective, as surgery may require further treatment.
"The main take-home is…that whenever you see cost-effectiveness studies comparing surgery versus [CCH], it is way over-simplified to just look at the cost of the intervention," Dr. Landon Trost, lead author of the above study, told MedPage Today.
"You have to look at complications, readmissions, repeat surgery – all these other factors that go into it," Dr. Trost added.
For more recent news about Peyronie's disease and its treatment, please see these links:
Men With Both Peyronie's Disease and Erectile Dysfunction Have Surgical Options
Peyronie's Disease Could be Linked to Cancer, but More Research Needed
Peyronie's Surgery Safe and Effective for Older Men
Peyronie's Disease: Testosterone Levels Not Linked to Extent of Penis Curve
Fibrosis Could Be Key to Understanding Peyronie's Disease
Peyronie's Disease: Which Treatment is Most Cost-Effective?
Treating Peyronie's Disease Without Surgery
Resources
MedPage Today
Boyles, Salynn
"CCH Shots May Be Effective, But Too Costly, as Peyronie's Tx"
(October 26, 2019)
https://www.medpagetoday.com/meetingcoverage/smsna/82965
Sexual Medicine Society of North America (SMSNA)
Trost, Landon, MD, et al.
"Therapeutic Trends in the Management of Patients with Peyronie's Disease"
(Abstract #352, poster presentation at the SMSNA Fall Meeting, October 25, 2019)