Range of Priorities Found in Individuals Seeking Female-to-Male Transition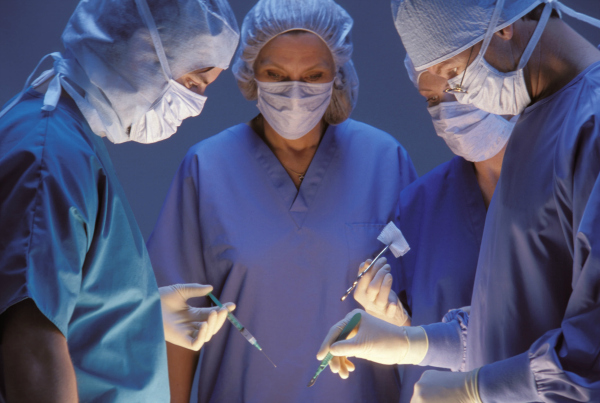 When people with gender dysphoria decide to undergo a female-to-male transition, there is a large variation in their priorities, according to new research in the Journal of Sexual Medicine.
Gender dysphoria refers to a mismatch between a persons' birth gender and the gender they identify with. An individual may be born with female reproductive organs, but feel more male then female. Sometimes, people take hormones or undergo surgery to transition to their desired gender.
Surgery for female-to-male transitions involves the creation of male genitalia. There are several different ways to accomplish this, but each technique has its pros and cons. For example, a procedure called metoidioplasty uses tissue from the clitoris to form a penis. Afterward, the patient can usually feel sexual sensations, but may not be able to urinate standing up. Also, the penis may be too small to penetrate a partner during intercourse.
What aspects are most important to patients? To answer this question, researchers surveyed 47 Swedish transmen between the ages of 18 and 52 who were considering surgical transition from female to male.
The participants showed a wide range of preferences. For many, the ability to feel sexual sensations, reach orgasm, and have erections with the new penis was high on the priority list.
Low priority items included removal of the vagina and minimal scarring. Most respondents were not concerned about having a particular size penis (most said "normal"). And the use of human tissue for a new penis did not seem essential.
The respondents had mixed feelings about urinating while standing. Some rated this attribute as most important, but others considered it less important.
More than half said they would be willing to consider a penis transplant from a deceased person, an approach that is now being investigated. However, many were not sure whether they would be open to immunotherapy, which lowers the risk of transplant rejection.
About three-quarters of the respondents identified themselves as male. For this group, removing the vagina was a priority. This group also emphasized the need for a "passable" penis that would not seem unusual in a dressing room.
The study results could help doctors and surgeons better understand the needs of their female-to-male patients, the authors noted. In turn, surgical procedures might be tailored to patient's priorities. And patients may have a better sense of their surgical options.
"Patients must always be instructed on all available techniques in current use and their specific benefits and limitations to make an informed choice," the authors wrote.
Resources
The Journal of Sexual Medicine
Jacobsson, Josephine, MD, et al.
"Patients' Priorities Regarding Female-to-Male Gender Affirmation Surgery of the Genitalia—A Pilot Study of 47 Patients in Sweden"
(Full-text. Published online: May 3, 2017)
http://www.jsm.jsexmed.org/article/S1743-6095(17)30433-2/fulltext