Stigma, Body Image Concerns May Affect Sexuality in People With Focal Dystonia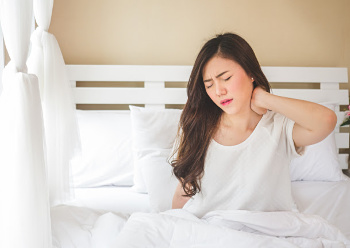 Sexual dysfunction is a common problem for people with some forms of focal dystonia, scientists report.
Dystonia is a movement disorder that causes a person's muscles to contract. A person with dystonia cannot control these movements. A focal dystonia occurs when the contraction happens in one part of the body, such as the neck, leg, or arm.
In a recent study, researchers investigated sexual problems in people with two specific types of dystonia: cervical dystonia, which affects the neck, and blepharospasm, which affects the eyelids.
One hundred ninety-four people participated in the study. Of these, 65 people had cervical dystonia and 54 had blepharospasm. The remaining 75 people served as a control group for comparison. They did not have dystonia but were similar in gender and age.
Each participant filled out a sexual health assessment questionnaire called the Arizona Sexual Experience Scale. This tool helps clinicians evaluate sexual function in terms of sex drive, sexual arousal, vaginal lubrication or erections, ability to reach orgasm, and satisfaction with orgasm. The study subjects were also evaluated for depression.
The participants' average age was about 60 years, and 61% of them were male.
Overall, 45% of the patients with cervical dystonia met the criteria for sexual dysfunction. In the blepharospasm group, the rate was 39%. Only 24% of the control group had sexual dysfunction. Depressed participants tended to have poorer function, but length and severity of disease did not seem to affect sexuality.
Among the cervical dystonia group, almost a quarter said their sex lives were worse because of the dystonia.
The authors explained that focal dystonia patients "often suffer from stigmatization, embarrassment, and social phobia. Self-perceived stigma can be a major source of disability and might deteriorate factors such as self-confidence and body image, crucial for sexual well-being."
They added that other factors influence sexual function as well, including relationships with partners. However, they did not know to what extent such factors affected the study findings.
They recommended more research on mood disorders and how to address them in dystonia patients.
The study was published in October 2018 in the journal Neuropsychiatric Disease and Treatment.
Resources
Mayo Clinic
"Dystonia"
(August 10, 2018)
https://www.mayoclinic.org/diseases-conditions/dystonia/symptoms-causes/syc-20350480
Neuropsychiatric Disease and Treatment
Marek, M., et al.
"Sexual dysfunction in cervical dystonia and blepharospasm"
(Full-text. Published: October 26, 2018)
https://www.dovepress.com/sexual-dysfunction-in-cervical-dystonia-and-blepharospasm-peer-reviewed-article-NDT