Personality Type Is Associated With BDSM Role, Says Recent Study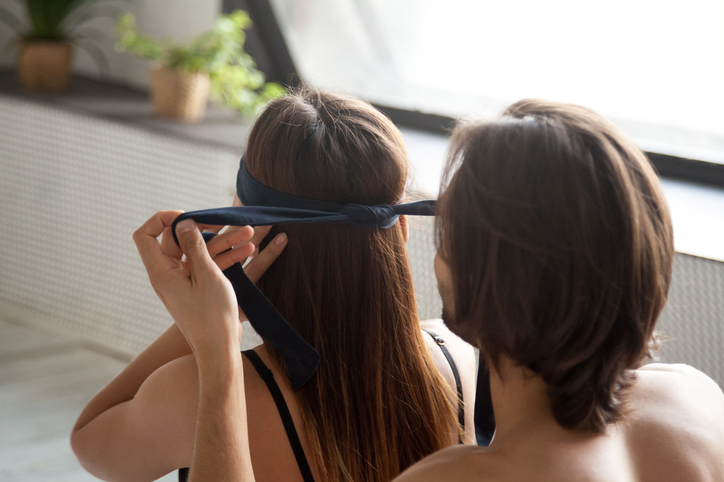 According to a new online study, a person's BDSM role preference (dominant, submissive, or switch) may also be reflected in his or her personality and interpersonal style, but empathy does not differ among the groups.
BDSM (bondage-discipline, dominance-submission, and/or sadism-masochism) is an often-stigmatized spectrum of consensual sexual activities that usually involve themes of power, control, and submission. Some examples of typical BDSM activities include role playing, spanking, and the use of blindfolds or bindings, but the term is used to cover a wide range of power-related sexual play activities. Practitioners of BDSM often identify with a role such as dominant (a person who is in control), submissive (a person who gives up control), or switch (a person who changes roles depending on the situation).
While wide-reaching surveys have indicated that BDSM and sexual role playing are not uncommon, BDSM is still widely misunderstood, and some mistakenly believe that its activities are nonconsensual or abusive behaviors. However, in contrast to abusive behaviors, BDSM activity is consensual and is not distressing to anyone involved. What's more, past research has shown that those who practice BDSM are generally in good psychological health and have personalities not unlike those of the rest of the population.
Nevertheless, further studies that contribute to data about BDSM practitioners' personalities and interpersonal styles are helpful for gaining a better understanding of this form of sexual play and for reducing the stigma around it.
Over 400 people responded to an anonymous survey about personality factors and sexual preferences on a website called FetLife, which is a social media site for people who practice diverse sexual activities. Of those who responded, 279 said that they engaged in BDSM activities and were included in this study. The survey asked participants about their age, gender, sexual orientation, and role preference in BDSM, and it included the Personality Assessment Inventory (PAI) to measure the participants' level of interpersonal dominance and the Interpersonal Reactivity Index (IRI) to measure their empathy.
Results suggest that a person's personality and interpersonal style are often aligned with his or her preference of BDSM role. Those who identified as dominant in BDSM had the highest scores on the PAI Dominance (DOM) Scale, meaning that they are more likely to have domineering personalities and like to be in control in their day-to-day lives.
On the other hand, those who identified as BDSM submissive had significantly lower PAI DOM scores, meaning that they are less likely to assert themselves and more likely to put others' needs ahead of their own in their interpersonal interactions. The people who identified as switch in BDSM had PAI DOM scores between those of the dominant and submissive groups.
Finally, the IRI (empathy) scores of all three groups were consistent with those of the general population, and the scores did not vary significantly among the three groups. This suggests that a person's empathy levels do not change according to his or her preference for BDSM, or with his or her chosen BDSM role.
Resources:
Jansen, K.L., Fried, A.L., & Chamberlain, J. (2021). An Examination of Empathy and Interpersonal Dominance in BDSM Practitioners. The Journal of Sexual Medicine, 18(3), 549-555. https://www.jsm.jsexmed.org/article/S1743-6095(20)31132-2/fulltext.