Testosterone-Replacement Therapy Is Safe for Cardiovascular Health, According to New Study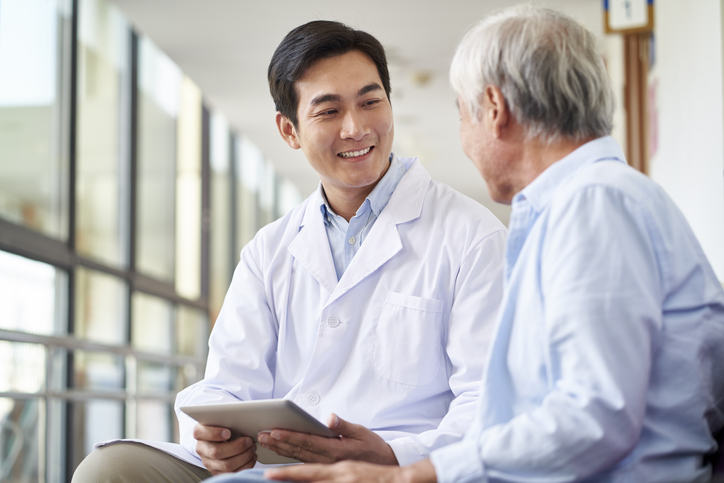 Low testosterone (also called hypogonadism) in men can cause undesirable symptoms such as low libido, decreased energy, changes in mood, loss of muscle mass and body hair, and erectile difficulties.
Testosterone-replacement therapy (TRT) can treat low testosterone and improve men's symptoms. Previous studies have shown that men with hypogonadism who are taking testosterone have improved sexual function, better bone mineral density, and reduced depression.
Despite its benefits, there has historically been concern and conflicting data about whether or not TRT might increase one's risk of cardiovascular events. Men with hypogonadism have an increased risk for developing cardiovascular disease. However, some studies have suggested that men who receive TRT may also be at increased risk for cardiovascular accidents after starting treatment. Given these conflicting findings and the lack of definitive data, both patients and health care providers are encouraged to carefully consider the potential risks and benefits of TRT before deciding to go through with it, especially patients with existing cardiovascular disease.
To provide clarity on this topic, the Food and Drug Administration (FDA) issued guidance to testosterone product manufacturers to conduct clinical trials on the cardiovascular safety of TRT. Thus, the Testosterone Replacement Therapy for Assessment of Long-term Vascular Events and Efficiency Response in Hypogonadal Men (TRAVERSE) trial was born.
The TRAVERSE study was specifically designed to determine if TRT resulted in a greater risk for cardiovascular events in men receiving therapy. A total of 5,246 men between the ages of 45 to 80 years who had preexisting or a high risk of cardiovascular disease and confirmed hypogonadism were enrolled in this trial. The participants were then randomly assigned in a 1:1 ratio to one of two groups: 1) the TRT group and 2) the placebo group. In the end, 5,198 participants received at least one dose of either TRT or placebo (2,596 in the TRT group and 2,602 in the placebo group).
The men in the TRT group received a daily transdermal 1.62% testosterone gel, and the men in the placebo group received a daily placebo gel that did not contain testosterone. Participants used their respective gels for an average duration of 22 months.
Ultimately, the overall rates of adverse cardiac events were low across the board. Cardiovascular events occurred in 182 patients (7.0%) in the TRT group and in 190 patients (7.3%) in the control group over the course of the study. This shows that the rate of cardiovascular events in men who were taking testosterone did not differ significantly from the rate of cardiovascular events in men who were not taking testosterone. However, the authors did find that patients receiving TRT had higher rates of atrial fibrillation (cardiac arrhythmia), acute kidney injury, and pulmonary embolism.
Given these findings on the cardiovascular safety of TRT, the authors of the study suggest that patients and their providers can now make more informed decisions about their health if they are considering TRT but may be at risk of cardiovascular disease.
For more information on this topic, please read this publication from The New England Journal of Medicine:
Cardiovascular Safety of Testosterone-Replacement Therapy
---
References:
Lincoff, A.M., Bhasin, S., Flevaris, P., Mitchell, L.M., Basaria, S., Boden, W.E., Cunningham, G.R., Granger, C.B., Khera, M., Thompson Jr, I.M., & Wang, Q. (2023). Cardiovascular Safety of Testosterone-Replacement Therapy. New England Journal of Medicine.